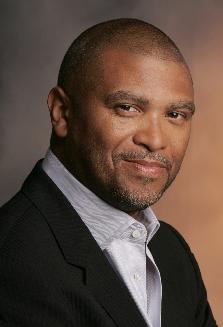 Reginald Hudlin is credited as Executive producer of The Boondocks TV show. The creator Aaron McGruder had a falling out with him, and Reginald is no longer involved with the show.
"We don't have a partnership anymore. Reginald Hudlin left the show at the end of the Fox pilot. He is now running BET, and I have not spoken with him in over a year. We have a contractual obligation to give him a credit." -- Aaron McGruder in A.V. Club interview (ref)

Wedgie Rudlin is a parody of Hudlin.